2010

---
Winner
Justin Quarry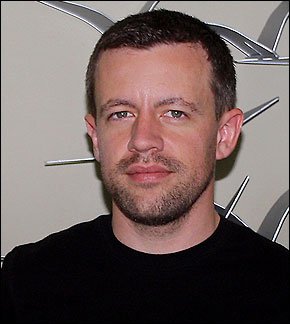 Justin Quarry's short stories have been published in TriQuarterly, The Southern Review, New England Review, Alaska Quarterly Review, and elsewhere. He has received a grant from the Elizabeth George Foundation, as well as fellowships and scholarships from the Sewanee Writers' Conference, the Bread Loaf Writers' Conference, the Jentel Foundation, the Ragdale Foundation, Spiro Arts, KHN Center for the Arts, Virginia Center for the Creative Arts, and Vermont Studio Center. In 2009 he was the Visiting Fellow in Creative Writing at Lyon College, and in 2008 a Writer-in-Residence at the Kerouac Project of Orlando where he lived and conducted a creative writing workshop in the cottage where Jack Kerouac wrote DHARMA BUMS. Currently he is a lecturer in creative writing at Vanderbilt University.


Winner
Annie Weatherwax's "The Possibility of Things"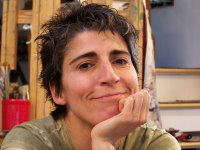 Annie Weatherwax's stories have appeared in The Southern Review, The Carolina Quarterly, Quarterly West, Calyx, Other Voices, and others. A graduate of Rhode Island School of Design, she earns a living as a painter and sculptor sculpting superheroes and cartoon characters for Nickelodeon, Disney, Pixar, DC Comics and others. She is currently working on a novel.
______________________________________
Finalists: Jacob M. Appel: "The Appraisal"
Porter Fox: "Caribou"
James Gish Jr. : "Wandering Boy"
Gregory Loselle: "Buried Dinner"
Geraldine Ann Marshall: "Secrets of Wood"
Dolen Perkins-Valdez: "The Clipping"
Michael Schivone: "The Heatseeker"
Erin Soros: "Surge"
Shubha Venugopal: "Lalita and the Banyan Tree"
Mark Wisniewski's "Without Good-byes"





Winner
Kimberly Willardson, Carrboro, NC
"Winter Memories of the Summer Bear"



Kimberly Willardson lives in Carrboro, North Carolina, where she's working on her first novel and finishing a collection of short stories. Her work has appeared or is forthcoming in Literal Latté, American Short Fiction, Ohioana Quarterly, and Rosebud, among other publications. She has received grant fellowships in fiction writing from the Ohio Arts Council and the Montgomery County (Ohio) Arts and Cultural District.

In addition to her roles as mother, dog trainer, freelance editor, teacher, and landscaper, Ms. Willardson is currently raising funds for The Vincent Brothers Review, which she founded in 1987 and hopes to revive after a five-year hiatus.
Jacob M. Appel, New York, NY: "Animal Control"
Miriam Gershow, Eugene, OR: "Carker"
Nick Healy, Mankato, MN: "Joyless Men"
Brodie Smith, Richardson, TX: "Watch Him Burn"
Erin Soros: "The chorus"
Naomi Williams, Davis, CA: "The Report"
Mark Wisniewski, Lake Peekskill, NY: "Stricken"
Christina Yu, South Bend, IN: "Christmas in the Neighborhood"



Winner
Valerie Hurley
"Jasmine, Washing the Hair of Pearsa"

Valerie Hurley's fiction and essays have been published in The Iowa Review, The Massachusetts Review, New Letters, Indiana Review, Boston Review, The Missouri Review, and other magazines and anthologies. Four of her essays have been awarded "Most Notable" status in Best American Essays. Her first novel, St. Ursula's Girls Against the Atomic Bomb, was published by MacAdam/Cage in 2003 and by Plume Books (in paperback) in 2004. She has enjoyed residencies at the MacDowell Colony, the Millay Colony, and the Vermont Studio Center. She lives in northern Vermont with her husband, John Kern, and feels very fortunate to be represented by literary agent Betsy Lerner of Dunow, Carlson & Lerner.
Jacob M. Appel: "Enoch Arden's One Night Stands"
Stephenie Brown: "The Wheel Wright"
Lauren Cobb: "No Place"
Greg Hrbek: "Bereavement"
LaTanya McQueen: "Once"
Jamie Pearlberg: "A Wedding Tale"
Matthew Pitt: "The Mean"
Scott Winokur: "Hideous Thing"
Mark Wisniewski: "Prisoners of War"



Winner
Matthew J. Sullivan
"Unfound"

Matthew J. Sullivan received his M.F.A. from the University of Idaho and B.A. from the University of San Francisco. He has been a resident at the Yaddo Colony, and his work has been published in The Florida Review, The Chattahoochee Review, Painted Bride Quarterly, 580-Split, The Evansville Review, Fugue, and The Bloomsbury Review. He teaches writing at Big Bend Community College in central Washington, and is currently at work on a literary mystery set in a rural zoology museum.
Cheryl Alu: "Girl"
Jacob M. Appel: "Shell Game with Organs"
Kerry Dolan: "Falling Off the George Washington Bridge"
Alicia Gifford: "Gorgeous World"
Alison Lee Kinney: "Term"
Phil LaMarche: "In the Tradition of My Family"
Cris Mazza: "Our Time Is Up"
Jeff Parker: "The Taste of Penny"
Bill Pettitt: "This Is Not About Me"
Peter Paul Smith: "Kleebe"
Alia Yunis: "A Nearly Blonde Christmas"



Winner
E. R. Catalano
"News from My Father"

E. R. Catalano grew up in Astoria, Queens, where this story is set. "News from My Father" is loosely based on a family story about the author's great-grandmother. She received an MFA from Emerson College in 1997. Her play, Sestina, has received several staged readings and a production at Heller Theatre in Tulsa, Oklahoma. She lives with her husband, also a writer, in Bay Ridge, Brooklyn. This is her first published story.
Thomas P. Balazs: "Omicron Ceti III"
Ariana-Sophia Kartsonis: "Sundress"
Roy Kesey: "Invunche y voladora"
Gloria DeVidas Kirchheimer: "Malika"
Karen Kovacik: "My Polish Widower"
Dylan Landis: "Jazz"
Kelly Magee: "Not People, Not This"
Lynn Veach Sadler: "Miss Spam Maps of Vegas"
Marianne Taylor: "Who Is the Hardware"
Charles Yu: "My Last Days as Me"