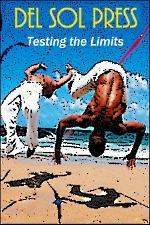 ---

DEL SOL PRESS 2017 CONTEST WINNERS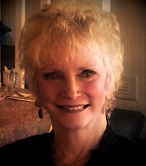 Del Sol Press is pleased to announce that MALL by Pattie Palmer Baker has won the 2017 Del Sol Prize for First Novel.

Baker, a collage artist, essayist, and poet, has a BA in Literature from University of Southern California and an MA in Education from Stanford, and taught high school English for six years. For twenty-five years she worked as a school counselor in elementary and middle schools. Her work has been published in Postcard Poetry and Prose Magazine, Minerva Rising, The Best of Voicecatcher, Calyx, Military Experience and the Arts, The Art and Science of Psychotherapy (essay) and Halcyon Days (essay). A Pushcart Poetry Prize nominee, Baker won the 2016 Timberline Review competition, and placed second and third in The Highland Park Review competition (2016) and the Oregon Poetry Association contest (2015), respectively.

When notified, Baker said, "I am honored and thrilled, and I am grateful for the existence of Del Sol Press!"

Contest judge, the award-winning, best-selling mystery writer Hallie Ephron said of MALL: "It was the most original idea and kudos to the author for managing those dueling viewpoints. We can all relate to going to mall we've never been to and getting swept up in the flow... and then, where IS the exit?!"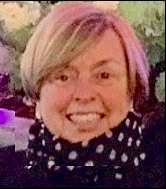 Second place is awarded to MARILYN AND THE NEW YORK ITCH by Pat Ryan.

About her win, Ryan said, "I'm thoroughly delighted that MARILYN AND THE NEW YORK ITCH has earned such a warm reception from Del Sol Press, so thank you Michael Neff and Christine Stewart. As I left my local movie theater and powered up my cell phone, imagine my joy upon opening your email to discover that my novel had taken second prize honors."

Ryan is a veteran New York Times editor and feature writer for the Culture section of the paper. Her articles have explored the very real Marilyn Monroe, Edith Wharton, Julia Child and Helen Gurley Brown as well as the fictional, but still real to many, Pippi Longstocking and Holly Golightly. She's a member of the Journalism and Women Symposium and the American Society of Journalists and Authors.

MARILYN AND THE NEW YORK ITCH is a madcap romantic comedy centering around a group of characters that bear a striking resemblance to those in movies we all know and love, set simultaneously in the present and in 1950s Manhattan, the center of power, culture and legends.

Ryan wins free tuition to the Algonkian New York Pitch Conference which is held four times a year and features publishing house editors from major houses such as Penguin, Random House, St. Martins, Harper Collins, Tor and Del Rey, Kensington Books and many more who are looking for new novels in a variety of genres, as well as narrative non-fiction.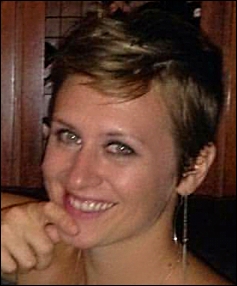 Third place is awarded to THE BEREAVED by Emma Schrider.

In THE BEREAVED, a young woman faces the sudden and tragic death of her husband when they are accidentally caught in the crossfire of a deliberately planned highway hit and run. As she grieves and considers suicide, she's approached by a mysterious woman offering her membership in an organization for people to revenge the death of a loved one by training to kill their loved one's murderer.

Schrider has been writing since childhood. She draws from lessons learned as a registered nurse in both emergency rooms and intensive care units to write THE BEREAVED. Her influences include Sir Arthur Conan Doyle, HG Wells, Daniel Quinn and Richard Bach.

Upon learning of her win Emma told us, "Just making it onto the shortlist was a win in my heart, and to hear this news about my first complete novel is like swallowing a firework. I'm honored to have participated alongside the other writers in your competition and thank you so much for providing me with a wonderful opportunity like this."


---

Del Sol Press congratulates Palmer-Baker, Ryan, and Schrider, as well as the semi-finalists (listed below) and thanks to all who submitted their work to the competition. "Our second year of competition brought us another round of amazing stories in many different genres. Lucky us!" said Stewart. "Which makes our readers lucky as well. We are grateful to all the writers who submitted for giving us such rich material to choose from."

Del Sol Prize for First Novel Semi-Finalists:

HERMOSA by Marisa Clark
MALHEUR AUGUST by Nancy Minor
OUT LIKE A LION by Robin Martin
THE PSYCHOPATH COMPANION by Claire Ortalda
THE STAFF by Ron Samul
STORIES YOU NEVER TOLD ME
DAUGHTER'S JOURNEY by Catherine Kapphahn
THESE THINGS HAPPEN by Jane Sadusky
WRAPPED IN THE STARS by Elena Mikalsen