PULITZER WINNER ROBERT OLEN BUTLER TO JUDGE 2018 NOVEL PRIZE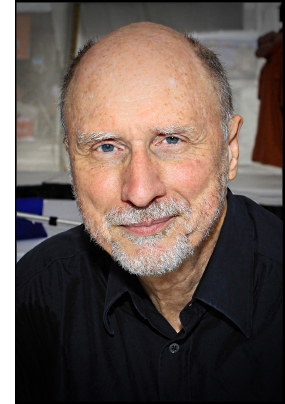 Robert Olen Butler has published sixteen novels--The Alleys of Eden, Sun Dogs, Countrymen of Bones, On Distant Ground, Wabash, The Deuce, They Whisper, The Deep Green Sea, Mr. Spaceman, Fair Warning, Hell, A Small Hotel, The Hot Country, The Star of Istanbul, The Empire of Night, Perfume River—and six volumes of short fiction—Tabloid Dreams, Had a Good Time, Severance, Intercourse, Weegee Stories, and A Good Scent from a Strange Mountain which won the 1993 Pulitzer Prize for Fiction. Butler has published a volume of his lectures on the creative process, From Where You Dream, edited with an introduction by Janet Burroway.

In 2013 he became the seventeenth recipient of the F. Scott Fitzgerald Award for Outstanding Achievement in American Literature. He also won the Richard and Hinda Rosenthal Foundation Award from the American Academy of Arts and Letters and was a finalist for the PEN/Faulkner Award. He has twice won a National Magazine Award in Fiction and has received two Pushcart Prizes. He has also received both a Guggenheim Fellowship in fiction and a National Endowment for the Arts grant. His stories have appeared widely in such publications as The New Yorker, Esquire, Harper's, The Atlantic Monthly, GQ, Zoetrope, The Paris Review, Granta, The Hudson Review, The Virginia Quarterly Review, Ploughshares, and The Sewanee Review. They have been chosen for inclusion in four annual editions of The Best American Short Stories, eight annual editions of New Stories from the South, several other major annual anthologies, and numerous college literature textbooks from such publishers as Simon & Schuster, Norton, Viking, Little Brown & Co., Houghton Mifflin, Oxford University Press, Prentice Hall, and Bedford/St.Martin and most recently in The New Granta Book of the American Short Story, edited by Richard Ford.

His works have been translated into twenty-one languages, including Vietnamese, Thai, Korean, Polish, Japanese, Serbian, Farsi, Czech, Estonian, Greek, and most recently Chinese. He was also a charter recipient of the Tu Do Chinh Kien Award given by the Vietnam Veterans of America for "outstanding contributions to American culture by a Vietnam veteran." Over the past two decades he has lectured in universities, appeared at conferences, and met with writers groups in 17 countries as a literary envoy for the U. S. State Department.

He is a Francis Eppes Distinguished Professor holding the Michael Shaara Chair in Creative Writing at Florida State University. Under the auspices of the FSU website, in the fall of 2001, he did something no other writer has ever done, before or since: he revealed his writing process in full, in real time, in a webcast that observed him in seventeen two-hour sessions write a literary short story from its first inspiration to its final polished form. He also gave a running commentary on his artistic choices and spent a half-hour in each episode answering the emailed questions of his live viewers. The whole series, under the title "Inside Creative Writing" is a very popular on YouTube, with its first two-hour episode passing 125,000 in the spring of 2016.

For more than a decade he was hired to write feature-length screenplays for New Regency, Twentieth Century Fox, Warner Brothers, Paramount, Disney, Universal Pictures, Baldwin Entertainment Group (for Robert Redford), and two teleplays for HBO. Typical of Hollywood, none of these movies ever made it to the screen.

Reflecting his early training as an actor, he has also recorded the audio books for four of his works--A Good Scent from a Strange Mountain, Hell, A Small Hotel and Perfume River. He was awarded an Honorary Doctorate degree from the State University of New York system. He lives in Florida, with his wife, the poet Kelly Lee Butler.


DEL SOL PRESS 2018 FIRST NOVEL COMPETITION

Del Sol Press seeks to publish exceptional work by both new and recognized writers. Our emphasis is on original, unique, and accessible work with an edge. We are only interested in the very best work, regardless of source or type.

The competition is open to all authors writing in English regardless of nationality or residence, and is available to published and unpublished authors alike. Genres we are looking for include literary and upmarket fiction, mainstream or general fiction, mystery/thriller or speculative fiction with a literary edge, serious women's fiction, and unique experimental work.

Finalist manuscripts will also be considered for publication.

The competition opens January 1, 2018 (submission deadline May 15, 2018) to all authors writing in English regardless of nationality or residence, and is available to published and unpublished authors alike. Finalist manuscripts will also be considered for publication. The winner receives a $1,500 honorarium and book publication by Del Sol Press.

      • Follow us on Twitter and Facebook

First Place Winner Receives

A $1,500 honorarium, paid August 30, 2018, and book publication by Del Sol Press in spring 2019, plus 20 copies of the winning book.

Second and third place winners receive free tuition to the Algonkian New York Pitch Conference where they can pitch their novels to editors in the commercial publishing business.

Del Sol Press would like to thank Algonkian Writer Conferences for providing this opportunity.


---
Eligibility
Writers who are at least 18 years of age and who live inside the United States.
Simultaneous submissions are acceptable (as long as you let us know immediately if the manuscript is accepted for publication elsewhere).
Excerpts from the manuscript may have been published previously in magazines, journals, anthologies, chapbooks, or self-published books, but must be submitted in manuscript form.
If the work has previously been published by an independent small press or eBook press, it may be entered but only if the author has regained the rights. If the work is currently published and the rights remain with the publisher, the work does not qualify.
If the work is self-published, it may be entered in the contest.
If the work was previously published by a major commercial New York publisher (Penguin, Random, St. Martins, etc), or any of imprints of that publisher, it does not qualify as a "first novel" and therefore cannot be entered.
Employees, volunteers, and board members of Del Sol Press, their partners, spouses, and immediate families, and immediate family, friends, and former students of the judge are not eligible.
---
Competition Guidelines
Deadline (postmark), May 15, 2018.
200-450 typed manuscript pages.
Genres we are looking for include literary and upmarket fiction, mainstream or general fiction, mystery/thriller or speculative fiction with a literary edge, serious women's fiction, and unique experimental work.
$30.00 contest fee paid at time of online submission. Online entries must be accompanied by submission fee. Please use Submittable.Com (link below) to submit both the Del Sol Press contest fee and your manuscript.
Contestants may be submit more than one manuscript. Each additional ms is $20.00.
Attach your manuscript as PDF OR DOC/DOCX file and name file with your full name and the title of the work. Example: "fullname-titleofwork." No name, no entry. The manuscript itself should have the title/page number in the upper right corner of every page.
Also attach the first chapter of your manuscript as a PDF OR DOC/DOCX file and label the file with your full name, title of the work, and "CH1." The manuscript itself should have the title/page number in the upper right corner of every page.
Your name should not appear on the manuscript itself.
Paginate consecutively in upper right hand corner with title. Example: "title/number" in header in 10 point font.
Standard manuscript format: double spaced, one inch margins, Times New Roman, 12 point font. Chapters begin halfway down page. Text only, no images, no colors.

---

Queries to Chris Stewart, Editor in Chief and Contest Coordinator. Email: editor ("at") delsolpress.com.

---
DEL SOL PRESS NAMES WINNER OF INAUGURAL FIRST NOVEL PRIZE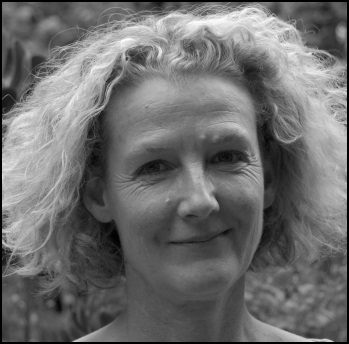 Del Sol Press is pleased to announce that THE SINGING SHIP by Rebecca Winterer has won the inaugural First Novel Prize for 2016.

Winterer has received fellowships at The Millay Colony, the Vermont Studio Center, Virginia Center for the Creative Arts, and Yaddo. She holds an MFA from Warren Wilson College and an MS in Physical Therapy from Columbia University. She has volunteered at the nonprofit Writing Center, 826 Valencia, taught creative writing at the Writing Salon, and is currently working on a collection of short stories.

Contest judge, the award-winning novelist Madison Smartt Bell, called the work, "breathtaking in its freshness, originality, and structural ingenuity."

Del Sol Press Editor in Chief Chris Stewart said, "I was captivated by THE SINGING SHIP immediately. It's a rare thing to be swept away by a good book these days, but Rebecca's novel has that power. We could not be more excited that THE SINGING SHIP has won."

"Given the obvious narrative quality and nature of the subject matter, we're all fortunate the author came our way," opined Neff to editor Stewart upon learning of the decision.

Set in the outback, and a coastal town in Australia where Winterer grew up, the novel portrays a complex environment, where drought, floods, and human cruelty can be commonplace. Within this morass of environment, the members of the Pilgrim family discover their lives through their wanderings and passionate desires. Central to the story is the conflicted relationship between the sisters - Bernadette and Jane - and the seemingly extreme paths that each family member undertakes to find their way to self-understanding.

"It's an honor for me that THE SINGING SHIP has been chosen for the Del Sol Press inaugural First Novel Prize," Rebecca Winterer said on hearing of her win, "especially knowing that there are so many fine and worthy novels out there awaiting discovery. I feel fortunate that my novel will have a readership, and I am especially excited and grateful that the Pilgrim family's lives and travails will finally be shared."

Del Sol Press will publish the novel in late fall of this year. Winterer also wins a $1,500 honorarium plus 20 copies. An interview with the author can be found here.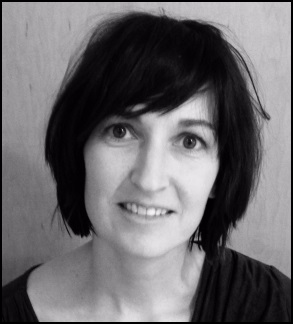 Second place is awarded to STRANGE CHILDREN by Sadie Hoagland who holds a PhD in Fiction from the University of Utah and an MA in Creative Writing-Fiction from UC Davis. Her work has appeared in Slush Pile Magazine, The Black Herald, MOJO, Alice Blue Review, Grist Journal, and The South Dakota Review, among other. The story focuses on two sisters, Emma and Annalue, and takes place in a polygamist commune in the desert, where a 14-year-old boy and a 12-year-old girl fall in love, breaking religious law. They are caught, and a year later she gives birth to his father's child, while the boy commits murder four hundred miles away—a crime that will slowly unravel the community.

About her win, Hoagland said, "I am deeply honored that my novel, STRANGE CHILDREN, received such high recognition from a great press. Thank you Del Sol!"

Hoagland wins free tuition to the Algonkian New York Pitch Conference, which is held four times a year and features publishing house editors from major houses such as Penguin, Random House, St. Martins, Harper Collins, Tor and Del Rey, Kensington Books and many more who are looking for new novels in a variety of genres, as well as narrative non-fiction.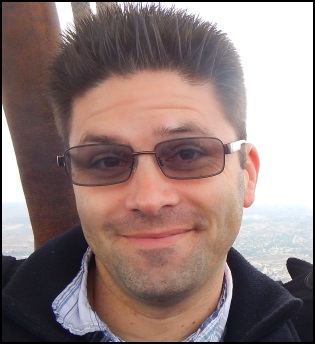 Third place is awarded to BINDING PROGRAM by K.C. Aegis, who is an English teacher in Southern California whose most recent story was published in Encounters Magazine. In BINDING PROGRAM, an engineered disease called "Fusion" makes sex lethal, forcing men and women to turn to artificial companions called Syns. One Syn, Zephy, is unlike the rest of her kind. Her designer gave her a secret virus. Activated upon his death, the new programming allows Zephy to question her enslavement and the first to desire freedom. But her virus is contagious and every Syn she encounters is a likewise infected.

"I was sitting in a meeting at work when my phone chimed with the news. I had to excuse myself so I could go celebrate in the parking lot. Thank you Del Sol Press for this incredible opportunity," Aegis said upon learning of his win.

Aegis also wins free tuition to the Algonkian New York Pitch Conference.

In addition, in a surprising and wonderful "plot twist," Madison Smartt Bell, who has recently joined Ayesha Pande Literary in New York as an agent, offered Sadie Hoagland and K.C. Aegis representation.

Honorable Mention goes to Dan Turtel for his novel FOR EVERY MAN A COUNTRY. Turtel wins a reading and critique of the book from Editor in Chief Chris Stewart.

Del Sol Press congratulates Rebecca, Sadie, K.C., and Dan, as well as the semi-finalists (listed below) and thank all who submitted their work to the competition. "We were overwhelmed by the number of well-written, fascinating stories we received and grateful to their writers for sharing them with us," said Stewart. "I want to send a special thank you to Madison Smartt Bell for judging. I am blown away by his offer to represent Sadie and K.C. What a fantastic kick off to this prize! I have no doubt they will be announcing the sales of their books very soon."

Del Sol Press seeks to publish exceptional work by both new and recognized writers. Our emphasis is on original, unique, and accessible work with an edge. We are only interested in the very best work, regardless of source or type.

The First Novel Prize was created to capture excellent books overlooked by the big publishing houses, ensuring that the work of talented writers be made available to readers everywhere.

The 2017 First Novel Prize opens next spring. Interested writers should familiarize themselves with eligibility and submission requirements from this past competition on our website: www.delsolpress.org.

FIRST NOVEL PRIZE SEMI-FINALISTS


BEHIND THE WHITE GATE by Virginia Holland
CURANDERA by Charlie Hanline
FALLEN LIGHT by Thomas White
HARVESTING THE SKY by Karen Hugg
INFRACTION by Yvonne Zipter
READING J. WISDOME by Amalia Gladhart
THE KEY by Dawn O'Leary
THE LAST OUTRAGEOUS WOMAN by Jessica Stone
THOSE WHO PLAY WITH THE DEVIL'S TOYS by Brian Smolensky
TREES IN THE RIVER by Otis Maxwell
---
INTERVIEW WITH REBECCA WINTERER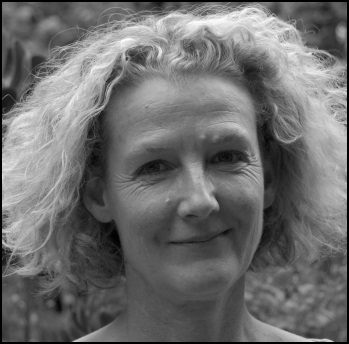 DSP: Congratulations on your win! What was the most challenging part of the book to write?

RW: Thank you. The greatest challenge of this book was to create the form that would best serve the story, allowing each character to organically find their singular path to themselves.

DSP: Who is your favorite character and why?

RW: I had an affinity for each character as I wrote his or her story. Still, my favorite is the elder daughter, Bernadette Pilgrim, because she is so audaciously herself. I couldn't believe half the things she would say and do. I remain in awe of her obdurate confidence and her aptitude for honest lying.

DSP: What did the book teach you (about writing, the subject, yourself, other)?

RW: It takes enormous patience to write a novel, to revise it multiple times, to know when to trust your choices and when to question them. Throughout the process I had generous mentors, writer friends, gracious readers, and family, who not only taught me about the craft of writing, but also encouraged me to persevere despite the difficulties along the way. My novel, which is about community, quite rightly taught me the essence of community.

DSP: In your submission you mentioned that you're drawn to "tales of exploration and the complex working of time in native Australians' "Dreamtime." Which tales in particular and can you explain "dreamtime" for those who don't know about it?

RW: Much simplified, the Dreamtime is the Aboriginal understanding of the world, its creation, and its re-creation as reenacted in ceremonies and depicted in the physical world. The land has spiritual value. Time is non-linear: the past, present, and future can coexist.

There are multitudes of wonderful tales of exploration. I've enjoyed many nonfictional accounts: James Cook, Charles Sturt, and Darwin, to name a few. But there also fictional tales, from Cervantes, Virginia Woolf, Andrea Barrett, John Berger, Willa Cather, W.G. Sebald, David Malouf, and from poets, Louise Glück, Nazim Hikmet, Eleanor Wilner, Ellen Bryant Voigt, and many others. Really, for me, any work of nonfiction, fiction, or poetry can be a tale of exploration in its ability to lead you down a fresh path and reveal new understanding.

DSP: In keeping with your interest in tales of exploration, the structure of the book is that of an "exploratory voyage," you call it. It's one thing to decide on a structure it's another to make it work. How did this choice work for and against the story?

RW: Each character is on a journey. Much of the characters' understanding of themselves and of their paths is related to others and the experiences they share. The challenge was to make a non-linear tale linear. I did a fair amount of deconstruction and reconstruction to make it work.

DSP: In one part of the book the Pilgrim family uses unusual ways to communicate: button exchanges and an application to a convent, for example. These turn the trope of the "epistolary novel" (a story told in letters, diary entries, emails) on its ear. How/when did that idea come to you and how did you choose the methods?

RW: I think all of us communicate in unique ways, even if we're not always aware of it. We all have our quiet obsessions. I tried to remain aware and open to the idiosyncratic ways the Pilgrims communicated and allow their styles to develop organically. It made sense that Robert would give Audrey buttons as tokens of his love, just as it did that Jane would use the Last Will and Testaments of Captain Cook's crewmembers to provoke Bernadette, who prides herself on being an explorer.

DSP: You're now working on a collection of short stories. What's your focus/theme?

RW: For now, I've set aside the story collection and I am working on a novel set in San Francisco. I want to capture this moment of change and upheaval in San Francisco as experienced by particular members of this diverse community.

DSP: Tell us about your writing life/practice.

RW: I try to write daily. I wake early to squeeze in some writing time before heading to work. I've used the Grind, an online writing community, to help establish that habit. That's been very helpful. I also meet weekly with another writer, Genanne Walsh, to exchange work or discuss essays we've read.

DSP: What are you reading?

RW: I just finished Tony Earley's JIM THE BOY, a beautiful novel. I am also reading Marilynne Robinson's essay collection, WHEN I WAS A CHILD I READ BOOKS. I'm slowly but happily making my way through Flora Thompson's LARK RISE TO CANDLEFORD, and have started to reread ONCE IN EUROPA by John Berger.

DSP: We created the Del Sol Press First Novel Prize because there aren't enough opportunities for writers to publish their novels outside of small presses or the traditional agent/editor/publisher route that often doesn't capture exceptional works like your own. What advice or words of encouragement do you have for writers still seeking the realization of their dream to publish?

RW: Work hard. Surround yourself with a smart, supportive community. Keep submitting your writing. Trust that eventually it will find a home.


---

EXCERPT FROM "THE SINGING SHIP"

There was now no denying the air's texture. Bernadette Pilgrim felt contained and pressed by it. As she hiked further into the bush, her sweat collected and dripped from under her hardhat, the damp newspaper itched her brow, and her dress clung to her back. At a clump of eucalyptus trees, a kilometer beyond the ironbarks she'd seen earlier, Bernadette rested long enough to eat an orange, which, sweet and refreshing, she documented in her notebook as "one orange consumed." Without her usual fastidiousness, she left the orange peels in the grass and, without consulting her log, decided to follow the Tropic of Capricorn, latitude 23º south, further west. That she'd looked this up earlier and had been proud that she shared Sir Joseph Banks' keen attention to direction today meant little to her.
One hundred and twenty-seven years after Captain Charles Sturt's expedition set out for the center of Australia and two thousand three hundred kilometers east from his departure point, Moorundi, Western Australia, Bernadette Pilgrim left Mount Isaac, Queensland, two weeks after her eleventh birthday.
Whereas Sturt and his colleagues wore trousers and long-sleeved shirts of linen sailcloth (waterproofed with linseed oil), black riding boots, and felt hats, Bernadette wore a cotton dress patterned with tiny blue medallions, newly polished school shoes, and a white hardhat held in place by balled up newspaper and a stained yellow ribbon.
Bernadette borrowed the hat from her father as protection from the magpies that would swoop and dive-bomb her. From her mother, Bernadette took a meter stick that had been chewed at both ends by the neighbor's terrier in case she happened upon an adder, taipan, or brown snake, which so far she hadn't. Naturally, the Sturt expedition was better equipped with Tranter revolvers, Terry's breech loaders, and knives crafted at Fitzroy Iron Works.
Bernadette, in the school notebook that she'd converted into an excursion log, listed the supplies she carried in a knapsack: two oranges for scurvy, a box of raisins and four slices of bread for hunger (explorers usually took flour but that wasn't practical), a flask of raspberry cordial for thirst, and two Arnotts Butter Biscuits for civility (a notion she'd picked up from the tea and sherry breaks of Captain Cook and his naturalist, Sir Joseph Banks).
On this day in Mt. Isaac, unlike other of Bernadette's expedition days when she would stand on the top railing of the back fence casting her sights on the bush as if it were a vast coastline, she couldn't see a thing ahead of her. The flagrant crimson from the bottlebrush bristles and the golden wash of wattle blossoms were as lost to her as the amplitudes of wet and dry, the air's texture up against her skin, in her nostrils and throat. Even the dingy menthol smell of eucalyptus and the clicks, hums, sighs, rushes, and whistles of bush life couldn't draw her in. ____________________________