BOLD BOOKS AND DS PRESS NEWS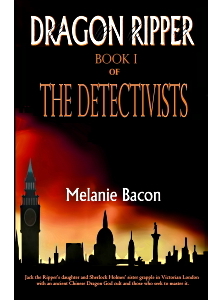 DRAGON RIPPER - BOOK I OF THE DETECTIVISTS
By Melanie Bacon
For Sale at Amazon

Amazon award winner for DEADEST GUN IN THE WEST, and former writer for National Lampoon Magazine, Melanie Bacon, has pennned a brilliant new Sherlock Holmes spinoff starring his sister Astraia and Jack the Ripper's daughter as "The Detectivists." Astraia Holmes is baffled by a series of brutal murders committed by a dragon-like assailant, and desperately wishing to impress her brother and solve the crimes she teams up with a mysterious and brilliant young woman who, unknown to Astraia, is none other than Jack the Ripper's daughter. Sherlock suspects an ancient evil at work, and he fears for Astraia's safety. The signs point to a Chinese Dragon God Cult known as the Ya Zi, a warrior society originally formed two thousand years ago to assassinate enemies of the Emperor. Astraia is exultant to finally have a chance to use her deduction skills, and Miss Barquist is fearful to meet the eye of Sherlock Holmes--for unknown to both Astraia and Sherlock, she is the daughter of Jack the Ripper.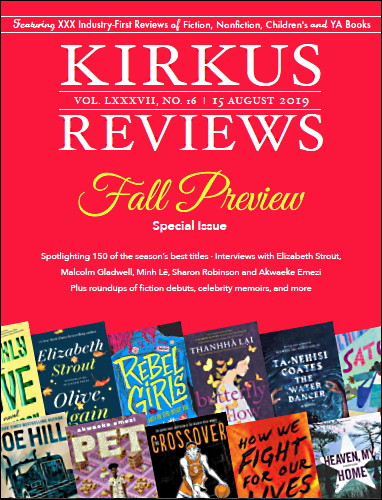 Kirkus Fall Preview - 2019
By Kirkus Editors
Book Review - "American Oz Maker"

Del Sol Press was recently informed by Kirkus Reviews that the title, PIPER ROBBIN AND THE AMERICAN OZ MAKER by Warwick Gleeson, has been included in the Kirkus Top 150 Books "Fall Preview Issue" in both print and digital format. The Kirkus publication goes to libraries and booksellers nationwide. The novel was one of four SFF titles chosen by Kirkus editors from the ranks of independent presses. And are we over the moon? Yes. Here is a sample of the review (more can be found by clicking above): "Once Gleeson cracks open his frothy imagination, all manner of conceptual madness rushes forth... Jaded sci-fi and fantasy readers should flock to this fearlessly inventive narrative that sprinkles pop-culture references (like the David Bowie line "We could be heroes, just for one day") atop unflagging optimism about humanity's potential."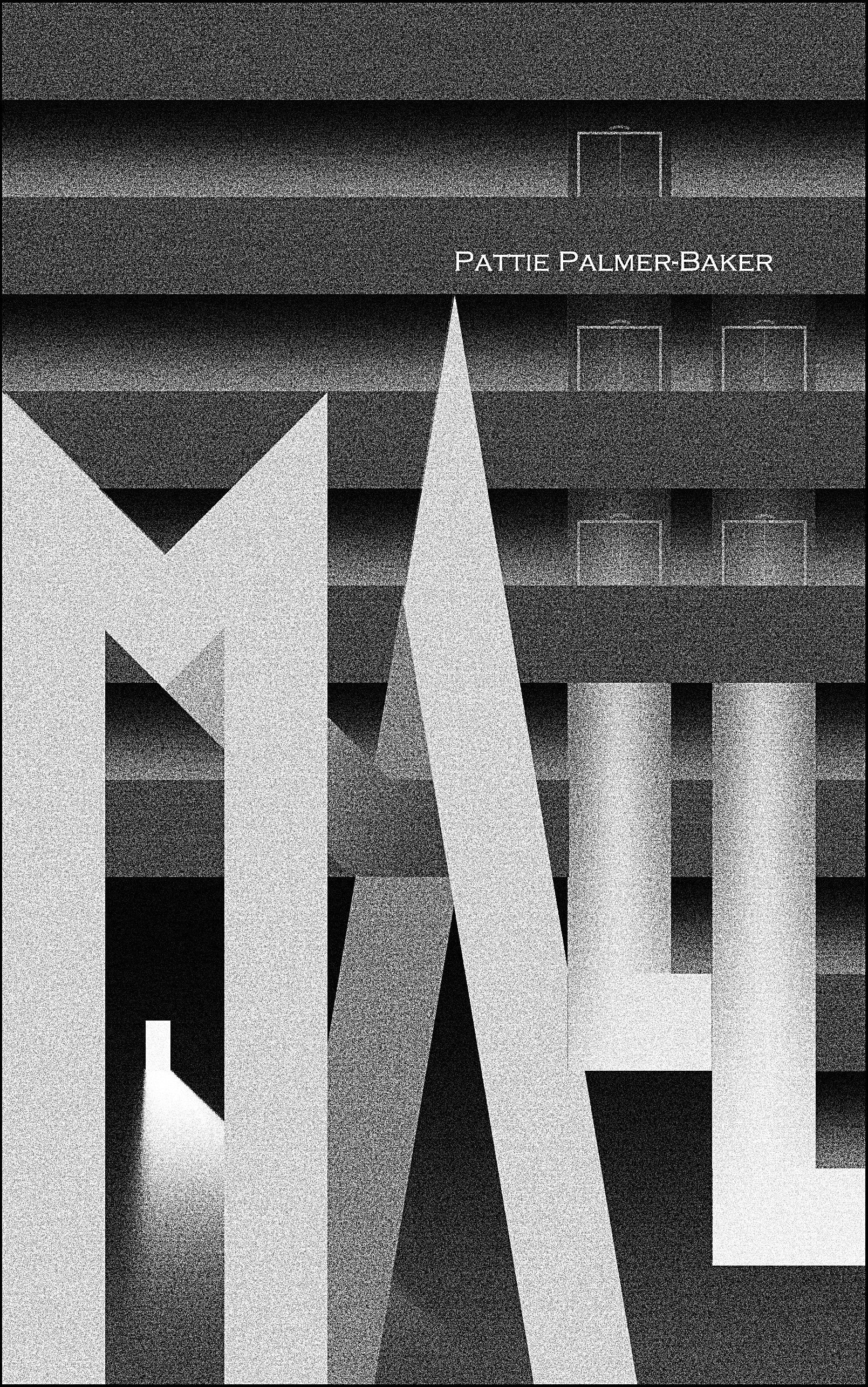 MALL
By Pattie Palmer-Baker
For Sale at Amazon

Set in an alternate world, MALL is a place where everyone is beautiful, and everyone is employed so they have enough income to consume and to experience a myriad of pleasures-drugs, gambling, theater, holographic adventures. No poverty and little or no crime. A lot of sex. But what's the catch? And what happens when Sara, a 21st century woman, accidentally finds her way into this alien yet familiar world? Nona, a MALL mental health practitioner, treats Sara upon her arrival. She goes against Mall code to help her acclimate. But Sara desperately wants to get home, and as she seeks a way out as well as answers about her new reality, she draws herself and Nona into the darker places and practices of MALL--the lower levels with orgiastic dance clubs and black market "spiritual counseling"--until it's not just Sara who wonders where she belongs.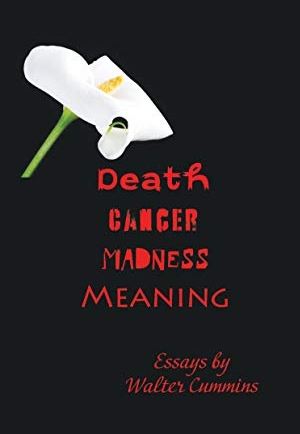 DEATH, CANCER, MADNESS, MEANING
By Walter Cummins
For Sale at Amazon

An important and unapologetic progression of anecdotes and subsequent honest reflection. Not for everyone, but for those who are not afraid of confronting a future they might fear, or at least, one that might shake their preconceptions. These stark essays--both personal and analytic--explore confrontations with the deaths of family, friends, and pets, with malignancy, and with the psychosis of a spouse. The final essays consider how we, in our lives, attempt to make sense of such existential experiences. We thank Walter Cummins for adding this book to the DSP collection.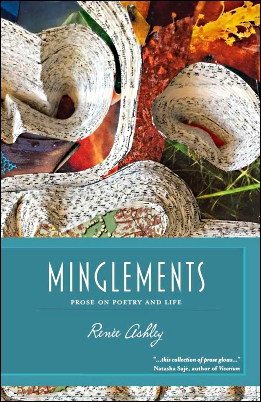 MINGLEMENTS
By Renée Ashley
Purchase at Amazon

For Renée Ashley, everything's connected, and so Minglements comes forth in rays of entanglements, some hilarious, some not so hilarious at all. This collection is a kind of guided tour through the way a mind works. Now, when people ask Ashley, What planet do you live on? she can hold up this book in response. Peter Murphy, author of Atlantic City Leaves, best sums it up when he notes, "Renée Ashley accomplishes something extraordinary in Minglements, a hybrid book of literary criticism and memoir. She states all the reasons she shouldn't write a memoir, defends them, and writes it anyway, and I don't want her to stop... Ashley has ignored the New Critics' focus on "the work itself" and offers us a more transactional appraisal of contemporary poetry. She gives us such an idiosyncratic take on "the work" and on herself, we may never be able to read another traditional review without longing."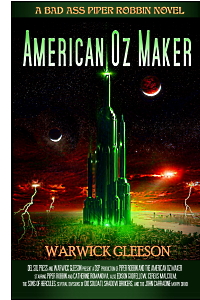 PIPER ROBBIN AND THE AMERICAN OZ MAKER
By Warwick Gleeson
Purchase at Amazon

Upon this 80th anniversary of the Wizard of Oz, Piper Robbin and the American Oz Maker will officially join the "heretical apocrypha of Oz." In other words, a work of imaginative fiction borrowing heavily from Oz, but not subject to the confines and strictures of Oz canon. This dark and epic science-fantasy by Warwick Gleeson features three of the most protean and uniquely flawed heroes ever forged in 21st century speculative fiction... [more about this novel]

SECOND SHIFT - ESSAYS
By Susan Tekulve
Purchase at Amazon

In this collection of twelve essays, Susan Tekulve explores the tasks we perform that earn us more than a paycheck. Tekulve's topics include the gathering of secret family stories; surviving a night of haggis and Scottish whisky; mothering a musician son; facing down two teenage gunmen, and caring for a dying mother. The key word in this collection is memory. Whether investigating common occurrences, or making narrative sense out of events for which there are very few words, these essays remind us that memories, and the shaping of them into stories, are the best kind of work. Susan's stories and essays have appeared in Shenandoah, The Georgia Review, New Letters, Best New Writing 2007, The Indiana Review, Denver Quarterly, Puerto del Sol, Prairie Schooner, North Dakota Quarterly, Connecticut Review, Beloit Fiction Journal, Crab Orchard Review, The Literary Review, Webdelsol, Black Warrior Review, and The Kansas City Star. An Associate Professor of English, she teaches in the BFA and MFA in creative writing programs at Converse College.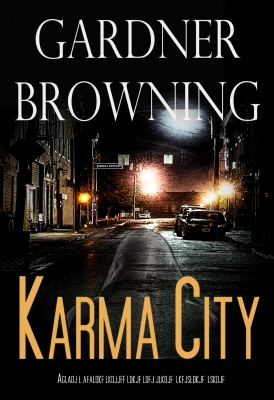 KARMA CITY - AN SF ACTION THRILLER
By Gardner Browning
Purchase at Amazon

An unexpected parasite has crippled humanity; but when a geneticist turns to darker science to create a cure, an enhanced predator is engineered that acquires an intelligence of its own. It falls to an urban drifter and his female, mercenary partner, to stop this killer elite before it supplants mankind.

New Hampshire author, Gardner Michael Browning, has been writing fiction since elementary school. As an older brother to two, spinning tales of magic, fantasy and adventure was an important job throughout childhood. Storytelling is but one passion, as Browning draws inspiration from the many facets of his life.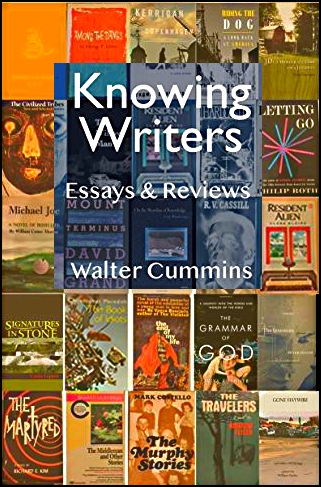 KNOWING WRITERS - ESSAYS AND REVIEWS
By Walt Cummins
Purchase at Amazon

Walter Cummins learned very early on that the writer he knew as a person, no matter how well, is not the writer whose words he read. Even when the material is autobiographical, even based on incidents he has heard about in great detail, the written version is another reality and the voice or character experiencing the situations a much more complex being than the person who told him about them. So, what does it actually mean to know a writer?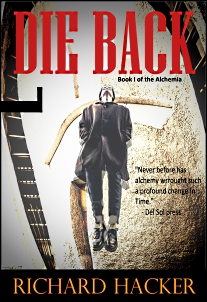 DIE BACK - A LITERARY SCIENCE FANTASY
By Richard Hacker
Purchase at Amazon

Six hundred years after a fifteenth century scryer gains the alchemical knowledge to create a dark future in his own image, Addison Shaw inherits a destiny: to fight this ancient war that threatens all he loves with extinction. Using an alchemical pen, he writes himself into past lives, leaving his body in the present. Upon completion of his mission, he must die in order to break the link and return home. While his enemy, Kairos, plays a three-dimensional chess game across the centuries, with each "Inking," Addison's world shifts further into chaos. From ancient Alexandria to modern Tokyo, Addison and his fellow Inker, Jules, fight a time war against Kairos. After Jules is murdered in the present and her consciousness trapped in an Inca princess five hundred years in the past, Addison, alone and close to defeat, realizes that the only way to save his world is to destroy it.

To save the future he must die in the past, and as often as possible.



DEL SOL PRESS NAMES WINNER OF 2018 PRIZE FOR FIRST NOVEL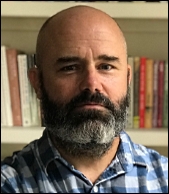 Del Sol Press is pleased to announce that JUST OFF ELYSIAN FIELDS by Woodlief Thomas has won the 2018 Del Sol Prize for First Novel.

Woodlief Thomas is a writer and teacher in Little Rock, Arkansas. He has also lived in New Orleans, Brooklyn, Mississippi, and Mexico. His writings have appeared in Armchair/Shotgun, Oxford American, The Progressive, In These Times, Nowhere, and Newfound.

Of the winning novel, Del Sol Press Editor in Chief Chris Stewart said, One is immediately drawn into the world of this novel and its characters, of which New Orleans is one. It is rich on every level and will haunt you. We are so pleased and proud to be the press to publish it.

[more]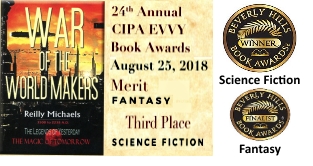 We are proud to announce that WAR OF THE WORLD MAKERS by Reilly Michaels won four literary book awards in 2018. First Place in Science Fiction, and a Finalist in Fantasy, Beverly Hills Book Awards; Merit Award for the CIPA EVVY in Fantasy, and Third Place CIPA EVVY in Science Fiction. Both award contests receive thousands of entries from individual authors, as well as mid-sized and smaller presses. WAR OF THE WORLD MAKERS by Michaels is a dark science-fantasy with no delusions of grandeur. It is truly grand. More about this novel.


Some Words on the Revision Process



by Rebecca Winterer

Initially the most difficult part of the revision process leading up to publication was being asked to do it. I know how naïve that sounds now, but at the time I believed the manuscript I'd submitted was more or less finished. Once the editor had identified enough in my work that would interfere with a reader's enjoyment of the novel, it was clear to me that it wasn't finished and I had plenty of work ahead.

Some of the editor's feedback made sense to me and some didn't so I addressed the areas where we agreed, which wasn't as straightforward as that sounds since I was forced to analyze why feedback makes sense or doesn't, which meant I had to address my biases. In other words, I had to be especially diligent with regard to the feedback that didn't make sense to me. I promise you that to question one's choices and to truly consider whether something works is not easy. The danger is that, if you don't do this, you may unwittingly alienate readers as I did and subvert the potential of your work. Where aesthetics may differ, and the structure or form of a piece might be controversial, this is even more important to do. Throughout the revision process, I worked to clarify why I was making the choices I was and how to best implement them, more carefully keeping the reader's experience in mind. The editor naturally pointed out where I'd forgotten to do this.

Once I'd decided on a course and had begun to revise, I was faced with another challenge: my old writer self. Each time I reviewed a scene or chapter or considered a character or transition, I was faced with this earlier Rebecca, who'd confidently written certain things a certain way. It felt like I was dealing with a Rebecca who was a trickster, who left puzzles to be solved and gaps to be filled, who hinted at character behavior and inserted stand-in passages that hopefully the later Rebecca would find, decipher what they stood in for, and replace. I was dealing with a Rebecca who would happily overwrite a passage as much as underwrite it, and who tended towards generalities in language and action that were begging to be clarified. She was relentless: she would leave pages of narrative that would explain all you needed to know and not only be death-defyingly meaningful, but also death-defyingly dull and unreadable. Worse, sometimes she wasn't even a thing of the past. I could revise a passage one day that the next day had been sabotaged and in need of further revision. Worse still, I'm certain she's left problems that I wasn't able to recognize in my final review of the novel, graciously leaving me vulnerable to critics into eternity.

I will say, however, this earlier Rebecca wasn't malicious. I could see that she always tried to write and to tell the story well, and to be true to her characters, and, in fact, thankfully, was successful many times. Where the story flowed, the narrative tension was consistent, the language was clear, pace varied, the characters authentic, and the transitions seamless, I could see she was leaving the later Rebecca clues and models as how that could be done and even to remind this later Rebecca that it was doable.

My revision process wasn't exactly scientific, but it wasn't magic either. I annotated the novel and combined my list of issues with those of the editor and worked my way through and back and over again and again. I became more proficient at identifying where I'd set up roadblocks for the reader and better at understanding and implementing ways to clear the way. It wasn't standard. Some techniques you can study and some issues you mull over in the middle of the night and, if you're lucky, a solution will come. Some solutions are born from hours or days of frustration and hopelessness. Go figure.

Publication, of course, is the hard end to the revision process. Perspectives change. I expect you have to let bygones be bygones. Now all I hope is that my novel, THE SINGING SHIP, provides pleasure to those who read it. (Thank you to the editor at Del Sol Press, Christine Stewart, for her help along the way.)




Writing the Other
Sadie Hoagland holds a PhD in Fiction from the University of Utah and an MA in Creative Writing-Fiction from UC Davis. Her work has appeared in Slush Pile Magazine, The Black Herald, MOJO, Alice Blue Review, Grist Journal, and The South Dakota Review, among others. Her novel, STRANGE CHILDREN, placed second in the Del Sol Press First Novel Prize this past summer. The story focuses on two sisters, Emma and Annalue, and takes place in a polygamist commune in the desert, where a 14-year-old boy and a 12-year-old girl fall in love, breaking religious law. They are caught, and a year later she gives birth to his father's child, while the boy commits murder four hundred miles away, a crime that will slowly unravel the community.

When I tell people that my novel, Strange Children, is about several characters coming-of-age in an isolated polygamist community, there are usually many follow-up questions. One of the most frequent is: Did you grow up in a polygamist community?

[ CONTINUED ]